The Best Type of Fitover Safety Glasses from Rx-safety.com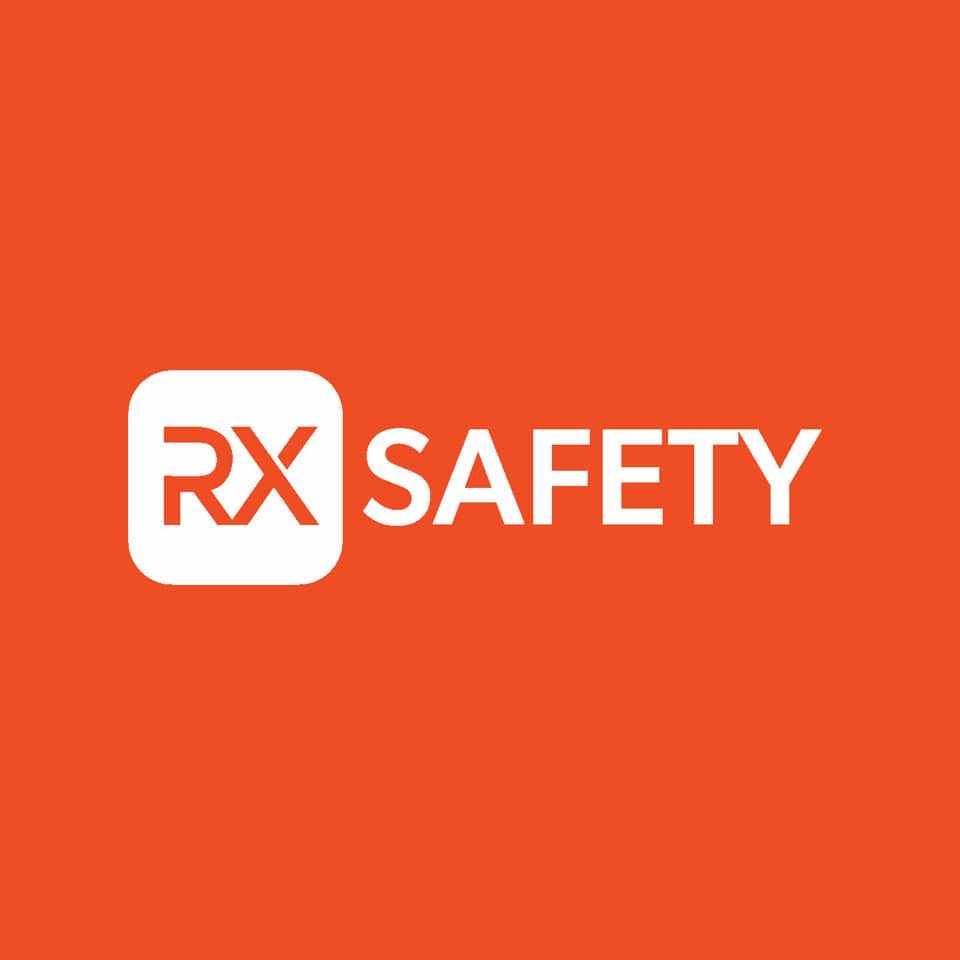 02/17/2023- Middlesex, NJ: There should never be any excuse when it comes to having a pair of safety glasses. This is especially true these days when there are so many possibilities for safety glasses, whether you currently wear prescription glasses or not.
However, it's more important that you have safety glasses that are comfortable and that you may need to wear all day at your workplace. Otherwise, you'll not wear them and thus not be protected when you need them most.
Instead of putting your eyes at risk when you can easily protect them, consider getting a pair of fitover glasses safety glasses. This will help that even if you're wearing prescription glasses, you can comfortably put these safety glasses over glasses and ensure comfort and protection.
RX Safety dedicates itself to always sourcing and discovering the best types of fitover safety glasses, so there's no reason not to get safety glasses and have the right eye protection. See below to find some available options that should fit your needs.
Fitover Safety Glasses PSG-CLR

These fitover safety glasses offer 360-degree protection with a wraparound style that helps keep them snug and comfortable for all-day wear. We offer these in a black frame with three different lens colors: clear, smoke gray, and yellow. There are also lenses on the side to help support peripheral vision and protection at the same time. Each of these lenses is made from a polycarbonate material with a scratch-resistant coating to improve their durability.
In addition, these are manufactured with TR-90 Nylon material, which is known for its low weight and durability. It also helps to achieve industry standards for ANSI Z87.1.
Phillips PSG-SP16 Safety Glasses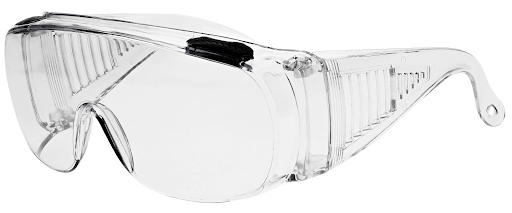 These are an excellent industry option for those that are looking for simple and optimal over glasses safety glasses. The SP16 is oversized, allowing a comfortable fit over many prescription glasses.
The temple is also bent to help aid with the comfort as a fitover glasses option. On the side, vents are built to allow for a consistent flow of air and help with condensation and fogging. Durability isn't an issue here as these frames are constructed from durable TR-90 Nylon, helping them meet ANSI Z87-2+ industry ratings and standards. These come with one color lens, which is clear.
Pyramex Safety Cappture Plus Safety Glasses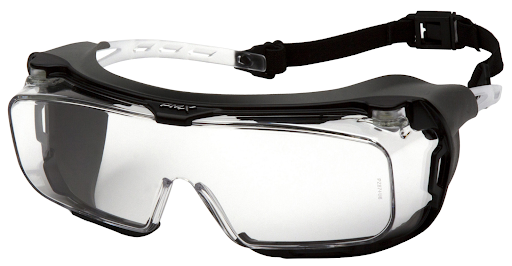 Our final option we will take a look at here is the Cappture Plus by Pyramex. These fitover safety glasses have both ANSI Z87.1 and CSA Z94.3 standards. At the same time, while they have high impact and velocity protection, they are also constructed in a way to make them non-conductive. This helps those working with electricity in the workplace have an extra protection layer.
To add to the protective elements, these also come with a foam gasket that helps prevent lenses from fogging up. Finally, for comfort, there's a band for a more secure fit, while the temples themselves can be extended to ensure a better fit over prescription glasses.
If you are looking for high-quality safety fitovers, make sure to check out RX Safety's great assortment of fitover safety glasses available for all kinds of work environments. If you have any questions, talk to our experts through our chat, e-mail us at service@rx-safety.com, or give us a call at +1 888 245 6638.
About Us:
Rx Safety is an American manufacturer of affordable prescription safety glasses and performance eyewear. A family-owned and operated business, with a state-of-the-art digital ophthalmic lab and the online store providing affordable, top-of-the-line prescription safety glasses, sunglasses, and performance eyewear on the market. All the safety glasses always meet or exceed the ANSI Z87+ standards for high impact, to be safe and secure while working in any kind of hazardous environment. Besides standard safety glasses, we offer a broad selection of prescription shooting and tactical glasses, prescription youth sports glasses, fishing, and motorcycle glasses designed and tested to meet our high standards. As an authorized distributor of Wiley X, Bobster, ESS, and BodySpecs, Rx-Safety.com offers a full line of prescription safety glasses straight from the manufacturer at wholesale prices.
Like us: https://www.facebook.com/RxSafety/
Follow us: https://www.instagram.com/rx_safety/
Subscribe us: https://www.youtube.com/user/RXSafetyVideos/
Retweet us: https://twitter.com/RXSafetyEyewear/
Contact Detail:
Company Name: RX Safety Glasses
Contact Person: Ryan Phillips
Email: Send Email
Address: 123 Lincoln Blvd, Middlesex
State: NJ 08846
Country: United States
Website Url: https://rx-safety.com/

Source: www.PRExhibition.com