Stay Safe and Comfortable with Portwest Welding Safety Gloves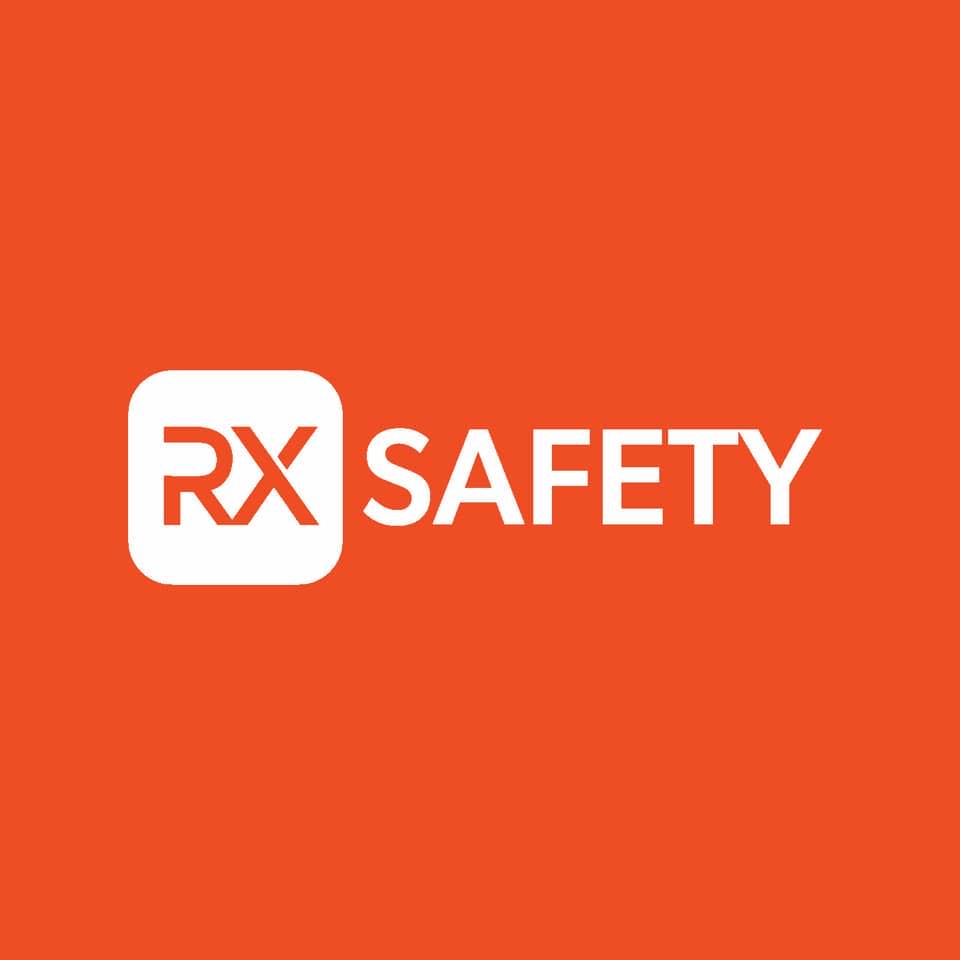 07/06/2023- Middlesex, NJ: When it comes to personal protective equipment (PPE), ensuring safety without compromising comfort is crucial. This is where Portwest, a renowned brand in the safety industry, comes into the picture. With their commitment to producing high-quality safety gear, Portwest has established itself as a trusted name among professionals worldwide. Their range of safety welding gloves not only offers exceptional protection but also prioritizes wearer comfort throughout demanding welding operations.
Welding is a complex and hazardous process that requires utmost caution. The intense heat, sparks, and potential exposure to molten metal and UV radiation pose significant risks to the hands of welders. This is why wearing welding safety gloves is paramount. These gloves act as a barrier, shielding the hands from burns, cuts, abrasions, and other occupational hazards associated with welding tasks.
Addressing Hazards with Portwest Welding Safety Gloves
Portwest understands the unique challenges faced by welders and has designed their welding safety gloves to address these specific risks. With advanced materials and thoughtful engineering, these gloves offer optimal protection and dexterity, ensuring welders can work safely and efficiently.
Portwest A521 Welding Safety Gloves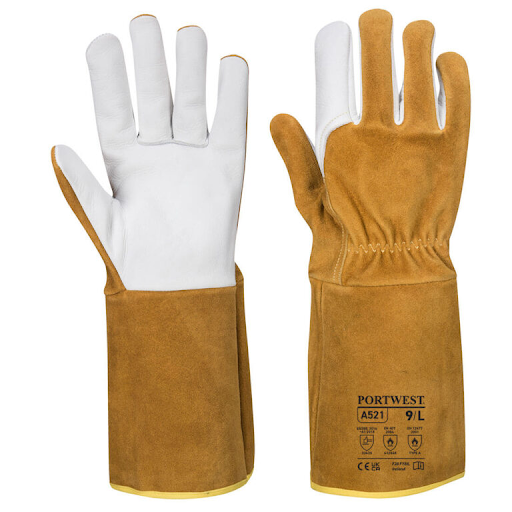 The Portwest A521 Welding Safety Gloves are a testament to the brand's commitment to quality. These gloves feature a durable split cowhide leather construction that provides excellent heat resistance and protection against sparks and splatter. The reinforced palm and thumb ensure enhanced grip and longevity, even in demanding welding environments. Additionally, the gloves offer a comfortable fit and flexibility, allowing welders to maneuver with precision and ease.
Portwest A500 Welding Safety Gloves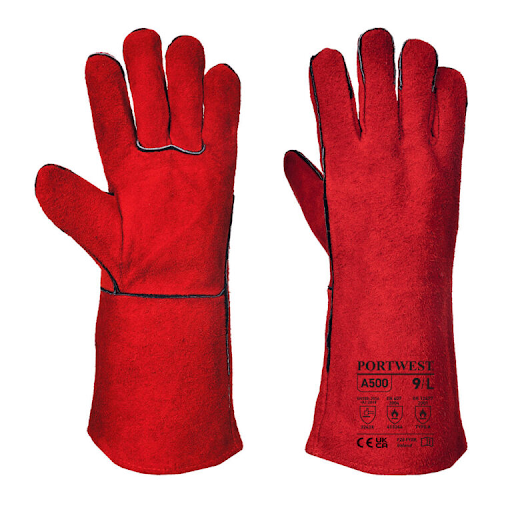 For welders seeking a blend of protection and dexterity, the Portwest A500 Welding Safety Gloves are an ideal choice. Made from premium cowhide leather, these gloves offer exceptional heat resistance while providing excellent touch sensitivity. The Kevlar® stitching adds durability, ensuring prolonged use even in rugged conditions. With their ergonomic design and adjustable cuffs, these gloves offer a secure and comfortable fit, enabling welders to focus on their tasks without compromising safety.
Portwest A540 Welding Safety Gloves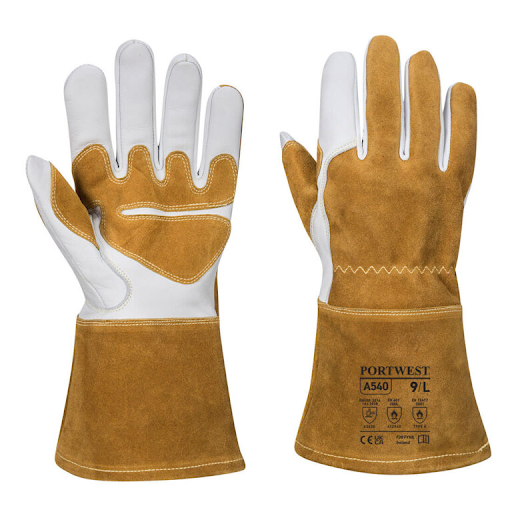 For heavy-duty welding operations, the Portwest A540 Welding Safety Gloves deliver maximum protection and comfort. Crafted from premium selected cowhide leather, these gloves feature a Kevlar® lining that enhances heat resistance and provides excellent cut resistance. The wing thumb design and reinforced palm offer enhanced grip and durability, allowing welders to handle demanding tasks with confidence. With an extended cuff and adjustable strap, these gloves provide a secure and customized fit, ensuring both safety and comfort.
Industry Safety Standards
Portwest welding gloves safety standards not only meet but exceed various industry safety standards. These include EN 388 for mechanical risks, EN 12477 for welding and allied processes, EN 407 for thermal risks, EN ISO 21420 for general requirements, and ANSI/ISEA 105 for hand protection. Compliance with these standards demonstrates the gloves' effectiveness in providing the highest level of safety and reliability.
In conclusion, when it comes to welding safety gloves, Portwest offers a range of products that combine exceptional protection, comfort, and durability. With their commitment to quality and adherence to industry safety standards, Portwest welding safety gloves provide welders with the confidence to work efficiently while ensuring their hands remain safe from potential hazards. These three Portwest safety gloves recommended above are available here at RX Safety. Invest in Portwest welding safety gloves and prioritize both safety and comfort during your welding operations. If you have any questions, talk to our experts through our chat, e-mail us at service@rx-safety.com, or give us a call at +1 888 245 6638.
About Us:
Rx Safety is an American manufacturer of affordable prescription safety glasses and performance eyewear. A family-owned and operated business, with a state-of-the-art digital ophthalmic lab and the online store providing affordable, top-of-the-line prescription safety glasses, sunglasses, and performance eyewear on the market. All the safety glasses always meet or exceed the ANSI Z87+ standards for high impact, to be safe and secure while working in any kind of hazardous environment. Besides standard safety glasses, we offer a broad selection of prescription shooting and tactical glasses, prescription youth sports glasses, fishing, and motorcycle glasses designed and tested to meet our high standards. As an authorized distributor of Wiley X, Bobster, ESS, and BodySpecs, Rx-Safety.com offers a full line of prescription safety glasses straight from the manufacturer at wholesale prices.
Like us: https://www.facebook.com/RxSafety/
Follow us: https://www.instagram.com/rx_safety/
Subscribe us: https://www.youtube.com/user/RXSafetyVideos/
Retweet us: https://twitter.com/RXSafetyEyewear/
Contact Detail:
Company Name: RX Safety Glasses
Contact Person: Ryan Phillips
Email: Send Email
Address: 123 Lincoln Blvd, Middlesex
State: NJ 08846
Country: United States
Website Url: https://rx-safety.com/


Source: www.PRExhibition.com