Sunglasses Made Easy: Introducing the New G Wrap Clip On Flip Up Sunglasses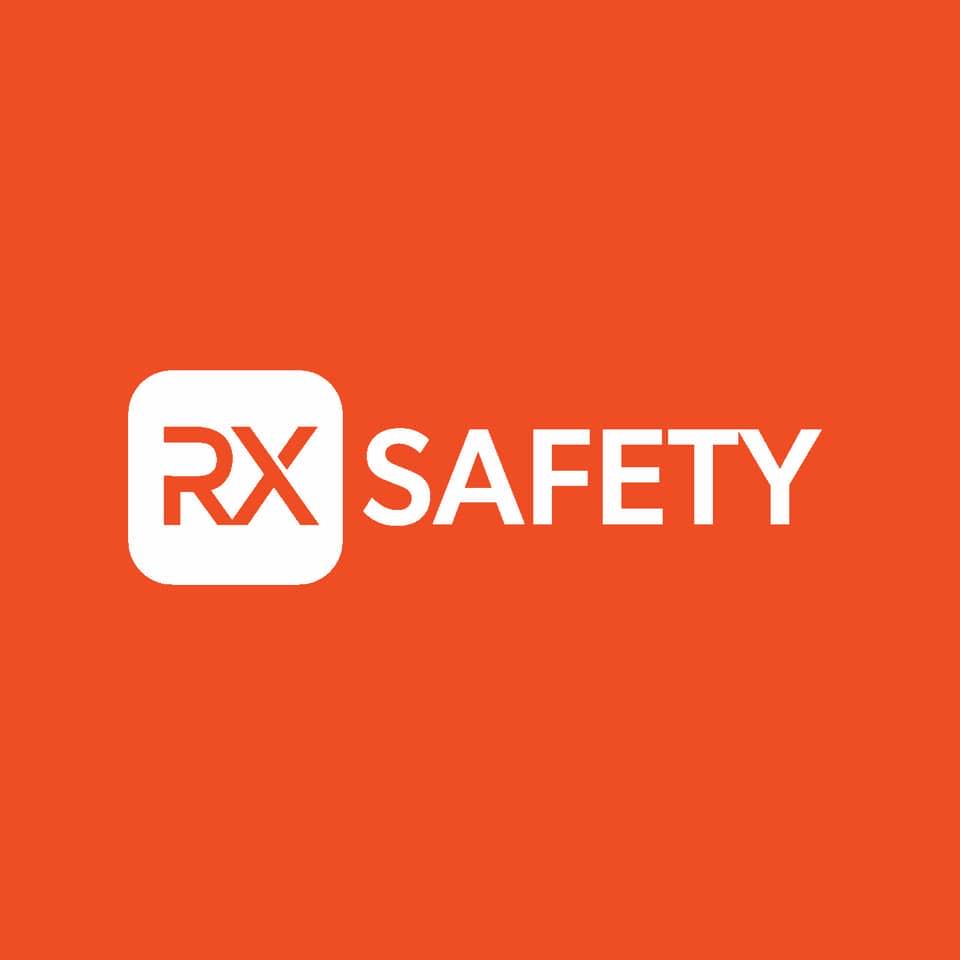 07/06/2023- Middlesex, NJ: Finding the perfect pair of sunglasses can be a hassle, especially if you already wear prescription eyeglasses. That's where clip on sunglasses for glasses come to the rescue. These innovative accessories offer a convenient and practical solution for sun protection. At RX Safety, we are thrilled to introduce the new G Wrap Clip On Flip Up Sunglasses, a game-changer in the world of eyewear. With their versatility and functionality, these clip on flip up sunglasses make enjoying the sun easier than ever.
Exploring Clip On Sunglasses
Clip on sunglasses are designed to attach effortlessly to your existing eyeglasses, instantly transforming them into UV-blocking shades. These sunglasses provide the benefits of sun protection without the need for a separate pair of prescription sunglasses. With clip on sunglasses, you can enjoy clear vision and shield your eyes from harmful UV rays, all while maintaining the convenience of your prescription eyeglasses.
What sets clip on flip up sunglasses apart is their ability to adapt to changing light conditions on the go. Whether you're indoors or outdoors, you can easily clip them onto your glasses when needed and flip them up when not in use. This versatility allows you to enjoy the benefits of sunglasses without sacrificing the clarity of your regular eyeglasses. Say goodbye to the hassle of constantly switching between glasses and sunglasses – clip on flip up sunglasses have you covered.
G Wrap Clip On Flip Up Sunglasses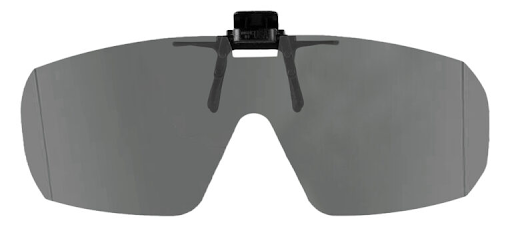 One outstanding option in our collection is the G Wrap Clip On Flip Up Sunglasses. These stylish and functional sunglasses are available with brown and gray polarized lenses. Polarized lenses are known for their exceptional glare reduction properties, enhancing visual clarity and reducing eye strain. The G Wrap Clip On Flip Up Sunglasses offer both fashion and functionality, ensuring that you look great while protecting your eyes from harmful UV rays.
Polarized lenses are a game-changer when it comes to sun protection. By reducing glare caused by reflected light, polarized lenses improve overall visual comfort and provide sharper vision. They are particularly beneficial in bright outdoor conditions, such as when driving, participating in water activities, or enjoying a sunny day at the beach. With the polarized lenses in the G Wrap Clip On Flip Up Sunglasses, you can experience enhanced visual clarity and optimal eye protection.
Explore the RX Safety Collection of Clip On Sunglasses
At RX Safety, we offer a high-quality collection of clip on sunglasses to suit different needs and preferences. Our selection includes various shapes and lens colors, allowing you to find the perfect match for your style. Whether you prefer classic designs or trendy frames, our clip on sunglasses combine fashion and functionality to meet your sun protection needs.
Say goodbye to the hassle of juggling between prescription eyeglasses and sunglasses. With the new G Wrap Clip On Flip Up Sunglasses, enjoying the sun has never been easier. These versatile accessories provide the convenience of polarized clip on sunglasses, allowing you to effortlessly attach them to your existing eyeglasses and flip them up when not needed. Explore the RX Safety collection of clip on sunglasses to find the perfect pair that combines style, convenience, and eye protection. If you have any questions, talk to our experts through our chat, e-mail us at service@rx-safety.com, or give us a call at +1 888 245 6638.
About Us:
Rx Safety is an American manufacturer of affordable prescription safety glasses and performance eyewear. A family-owned and operated business, with a state-of-the-art digital ophthalmic lab and the online store providing affordable, top-of-the-line prescription safety glasses, sunglasses, and performance eyewear on the market. All the safety glasses always meet or exceed the ANSI Z87+ standards for high impact, to be safe and secure while working in any kind of hazardous environment. Besides standard safety glasses, we offer a broad selection of prescription shooting and tactical glasses, prescription youth sports glasses, fishing, and motorcycle glasses designed and tested to meet our high standards. As an authorized distributor of Wiley X, Bobster, ESS, and BodySpecs, Rx-Safety.com offers a full line of prescription safety glasses straight from the manufacturer at wholesale prices.
Like us: https://www.facebook.com/RxSafety/
Follow us: https://www.instagram.com/rx_safety/
Subscribe us: https://www.youtube.com/user/RXSafetyVideos/
Retweet us: https://twitter.com/RXSafetyEyewear/
Contact Detail:
Company Name: RX Safety Glasses
Contact Person: Ryan Phillips
Email: Send Email
Address: 123 Lincoln Blvd, Middlesex
State: NJ 08846
Country: United States
Website Url: https://rx-safety.com/

Source: www.PRExhibition.com