The Benefits of Using MRI Glasses During Scans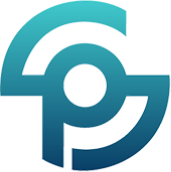 07/06/2023- Middlesex, NJ: The invention of the MRI, or Magnetic Resonance Imaging, was fantastic. It helps to give us a way to see the insides of our body with a non-invasive treatment. The level of detail that an MRI scan provides is so much more when compared with other types of imaging, such as a CT scan or an X-Ray. Even an ultrasound isn't going to be as clear as MRI imaging.
It helps medical professionals make much more accurate diagnoses and see what may be happening with organs, bones and joints, and even your blood vessels. Since there's no radiation being used, it's also a much safer option for the patients than various other types of scanning. There's also no pain involved either. Sounds great, right?
Well, there is one major issue regarding MRIs, and that's how we need to go into the machine. It can be quite a daunting issue and can be very loud for some. While there's not much we can do regarding the sound, we can do something to help with the potential claustrophobia that tends to kick in.
That's where MRI glasses come in. These Prism glasses are a non-magnetic option that helps to reflect images at a 90-degree angle. This is possible due to a prism within the glasses that helps to redirect the viewing of the image and allows the patient to not have to simply stare at a ceiling that often makes them feel as if the ceiling is closing in on them. Also, since you cannot move during an MRI scan, these glasses do the movement (through angles) for you.
MRI Prism glasses options
There are two different types of MRI glasses that we have on offer. Both are non-magnetic options, meaning they won't interfere with the MRI machine in any way.
MRI Non-Magnetic Quality Prism Glasses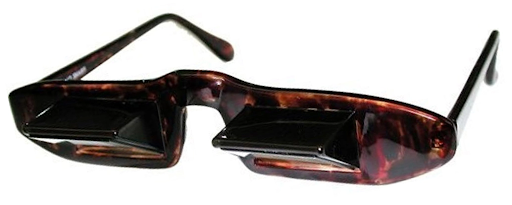 The first option is for those that don't wear any type of prescription glasses. The MRI Non-Magnetic Quality Prism Glasses come in a tortoise design and are designed from a lightweight plastic that will ensure comfort for the patient during the entire procedure.
MRI Non-Magnetic Quality Prism Fitover Glasses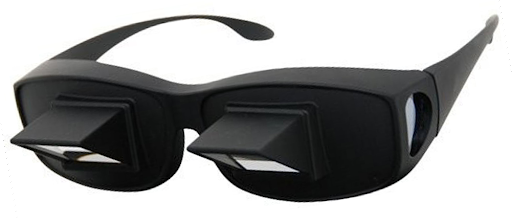 The second MRI prism glasses we'll look at are in a fit-over style and come in black. The MRI Non-Magnetic Quality Prism Fitover Glasses are meant to cover all plastic frames, but you typically tend to take your prescription glasses off just to be on the safe side. Even so, these are meant to fit comfortably and securely over larger heads while still providing you with that 90-degree angle.
Consider both MRI glasses
Both options will give your patients choices they never thought possible. You can then have someone in their line of vision to provide comfort that they aren't confined in the machine.
You can also place calming images or paintings in their line of vision to give those calming effects or even a TV to distract them while the machine is doing its lifesaving and accurate work. All the while, the patient will never have to move. Regardless of your option, they are priced to be cost-effective and built to last.
Your patients will also thank you as they won't repeat the procedure as often since they're in a calmer, more relaxed state.
Consider the rest of our collection
Do keep in mind that mobile lead barriers help to round out your existing radiation protection and other x-ray barriers. At the same time, you should consider our entire collection of lead shields and barriers to ensure that you have all the much needed protection from the start. This will help protect your staff and your patients as well.
About Us:
Phillips Safety Products Inc. is the world leader in occupational safety products. Phillips Safety specializes in safety glasses for laser, radiation, welding, and glass working among others. The Company's products include laser safety glasses, radiation safety glasses, glassworking eyewear, and welding safety glasses. Phillips manufactures other safety products, including sheeting, barriers, signs, glass, and lenses. The Phillips family has been in the occupational safety industry for over 100 years and continues to play an active role in the community. Don't hesitate to be a part of the Phillips Safety family. If you need help or more information about our products, e-mail us at info@phillips-safety.com, or call us at 1-866-575-1307.
Like us: https://www.facebook.com/PhillipsSafety/
Follow us: https://www.instagram.com/phillips_safety
Subscribe us: https://www.youtube.com/@PhillipsSafety
Contact Detail:
Company Name: Phillips Safety Products, Inc
Contact Person: Media Relations
Email: Send Email
Phone No: 1-866-575-1307
Address: 271 Lincoln Blvd
City: Middlesex
State: NJ 08846
Country: United States
Website Url: https://phillips-safety.com


Source: www.PRExhibition.com