Auroin.com Launches a Groundbreaking Campaign Offering Free Site Analysis and Audit Reports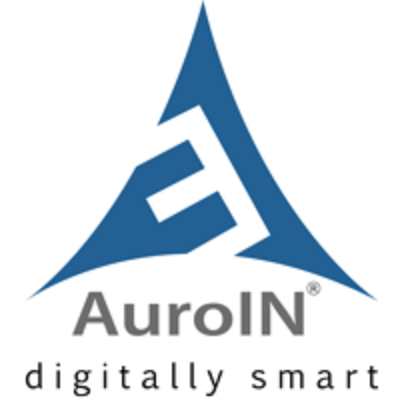 Elevate Your Online Presence with Auroin.com's Complimentary Website Analysis and Audit Reports
[NewYork, July 20, 2023] – Auroin.com, a leading digital marketing agency, is proud to announce the launch of its highly anticipated campaign, providing a remarkable opportunity for website owners to enhance their online presence. The "Free Site Analysis and Audit Report" initiative aims to empower businesses, from startups to enterprises, by offering in-depth evaluations of their websites' performance, SEO, and overall digital marketing strategies completely free of charge.
In today's competitive digital landscape, a strong online presence is essential for businesses to thrive and reach their target audience effectively. Understanding the importance of data-driven insights and precise analysis, Auroin.com is extending its expertise to help website owners unlock their full potential and achieve unprecedented growth.
The campaign will encompass comprehensive site analysis and audit reports that delve into various critical aspects of a website:
Search Engine Optimization (SEO): A thorough examination of the website's SEO practices, including on-page optimization, keyword research, backlink analysis, and technical SEO. The SEO audit report will highlight opportunities for improving search engine rankings and increasing organic traffic.
User Experience (UX): A user-centric assessment that evaluates the website's navigation, design, and overall usability. This evaluation will identify potential barriers to a seamless user experience and suggest actionable improvements.
Content Analysis: An analysis of the website's content strategy to determine its effectiveness in engaging visitors, supporting SEO efforts, and driving conversions. Recommendations will be provided to enhance content quality and relevance.
Conversion Rate Optimization (CRO): An evaluation of the website's conversion funnel, call-to-action effectiveness, and overall conversion rate. The CRO report will propose strategies to optimize conversion rates and maximize ROI.
Performance and Technical Analysis: A detailed examination of the website's loading speed, mobile responsiveness, and overall technical performance. This assessment will aim to enhance site speed and ensure smooth user experiences across devices.
The CEO of Auroin.com expressed his excitement about the campaign, stating, "We are thrilled to offer this valuable initiative to businesses seeking to elevate their online presence. With our team of seasoned experts, we aim to provide website owners with comprehensive insights and actionable recommendations to drive success in the digital realm. We believe that every business deserves the opportunity to thrive online, and this campaign reflects our commitment to empowering our clients with the tools they need to succeed."
The "Free Site Analysis and Audit Report" campaign is open to all businesses, regardless of size or industry. To take advantage of this limited-time offer and unlock the full potential of your website, visit Auroin.com and submit your request for a free analysis today.
About AuroIN:
AuroIN is a full-service digital marketing agency renowned for its exceptional services in SEO, PPC, social media marketing, content marketing, and more. With over a decade of experience and a diverse portfolio of successful projects, AuroIN has become a trusted partner for businesses aiming to enhance their online visibility, boost their brand presence, and achieve sustainable growth.
Like: https://business.facebook.com/AuroIN
Subscribe: https://www.youtube.com/user/auroin
Retweet: https://twitter.com/auroin
Contact Detail:
Company Name: AuroIN LLC
Contact Person: Media Relations
Email: Send Email
Address: 285 Fulton Street, Suite 8500
City: New York
State: NY – 10007
Country: United States
Website Url: https://auroin.com/contact/


Source: www.PRExhibition.com