Portwest Safety Gloves: Elevating Workplace Safety to a New Level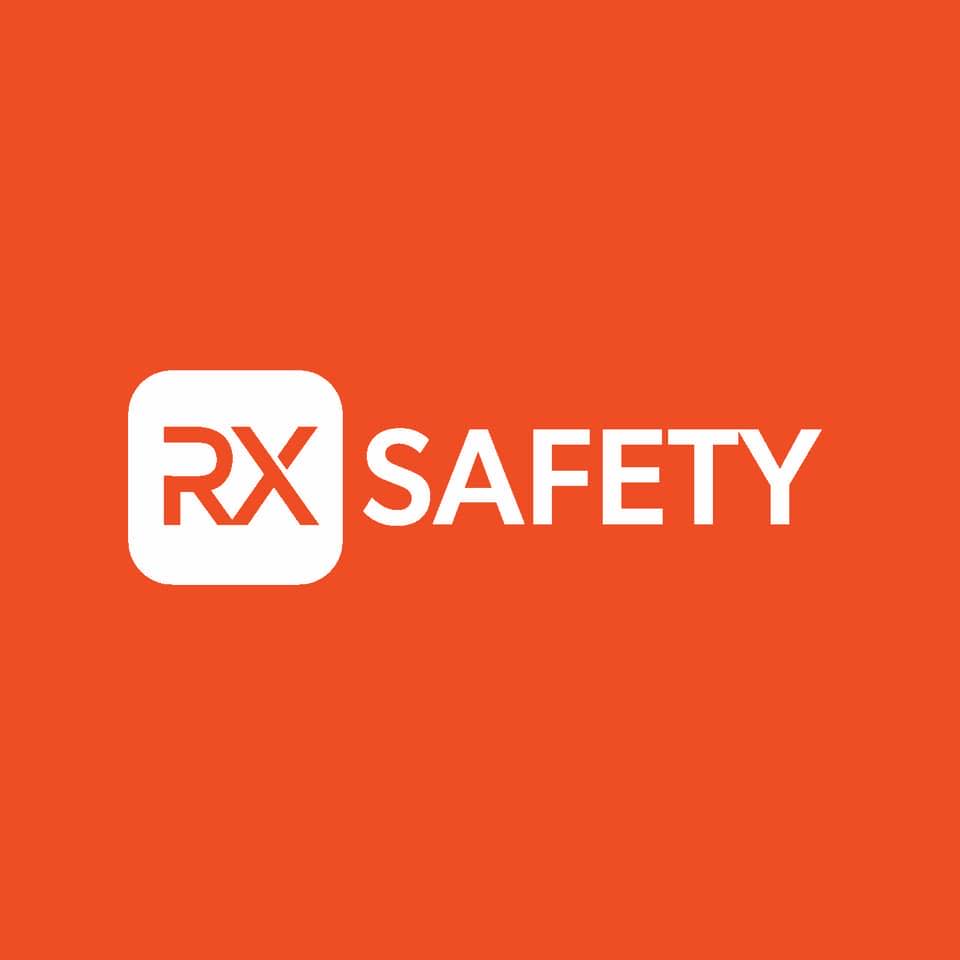 08/04/2023- Middlesex, NJ: When it comes to workplace safety, one brand consistently rises above the rest: Portwest. With a strong commitment to delivering top-quality safety gear, Portwest has become a trusted name in the industry. Their range of safety gloves is designed to provide unparalleled protection and comfort, ensuring the well-being of workers in various fields.
Safety gloves play a critical role in personal protective equipment (PPE), acting as a vital barrier between workers and potential hazards. These gloves not only shield hands from cuts, impacts, chemicals, and extreme temperatures but also offer dexterity and grip for improved productivity. Portwest understands the importance of wearing safety gloves and provides a wide variety of options to cater to different workplace requirements.
From Heat to Hazardous Substances: Portwest Safety Gloves for Every Industry
Portwest's range of safety gloves covers an extensive array of categories. Whether you're in need of welder gloves to protect against heat and sparks, anti-impact gloves for heavy-duty applications, chemical protection gloves for handling hazardous substances, or cut-resistant gloves for industries where sharp objects pose a threat, Portwest has you covered. They also offer disposable gloves, drivers and riggers gloves, ESD gloves, general handling gloves, specialist gloves, and thermal gloves to meet a diverse range of safety needs.
As an authorized dealer of Portwest safety gloves, RX Safety is proud to offer a comprehensive selection of their high-quality products. We recognize the importance of workplace safety and believe in providing our customers with reliable and effective safety gear. Our partnership with Portwest enables us to offer a diverse range of safety gloves that meet rigorous industry standards, ensuring the utmost protection for workers. Let's take a moment to review a few notable Portwest safety gloves available at RX Safety.
Portwest A351 Safety Gloves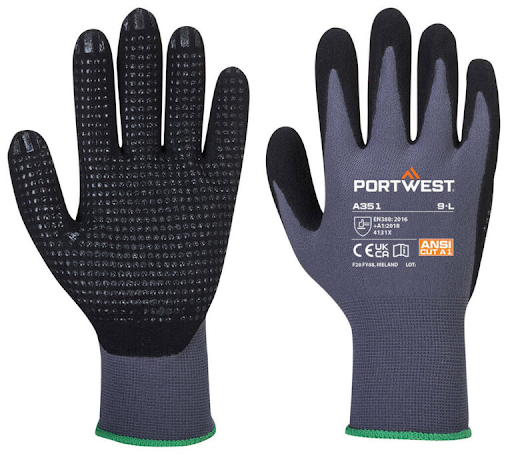 An excellent choice is the Portwest A351 Safety Gloves offer enhanced grip and palm protection with a dotted palm and flexible sandy nitrile coating. Ideal for precision handling in dry conditions, they provide extra dexterity with a 15 gauge liner. These lightweight and comfortable gloves meet high safety standards with CE certification, ANSI cut level A1 compliance, and OEKO-TEX® approval. They also meet EN ISO 21420, EN 388, and ANSI/ISEA 105 safety standards, ensuring top-notch quality and performance.
Portwest A145 Thermal Safety Gloves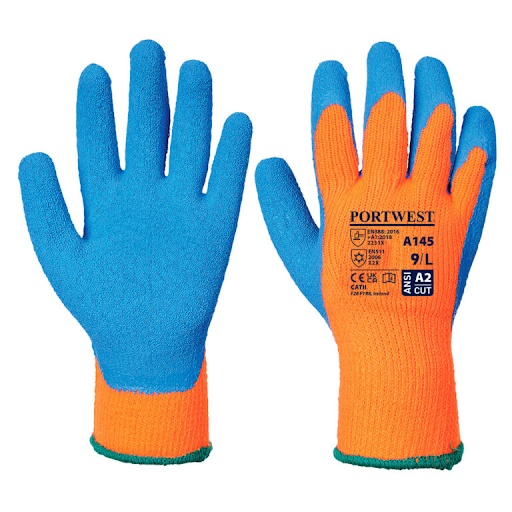 Another great option is the Portwest A145 Thermal Safety Gloves, designed for cold conditions. These gloves offer extreme cold protection with a warm 7-gauge acrylic liner. The crinkled latex finish ensures excellent grip, while palm dipping enhances dexterity and ventilation. Made with a blend of materials for flexibility and strength, they feature a fully dipped thumb and a robust 7-gauge liner for durability. Plus, they are available in sizes M to XXL and two color options. In addition, they meet EN ISO 21420, EN 388, EN 511, and ANSI/ISEA 105 safety standards.
Portwest A650 Cut Resistant Safety Gloves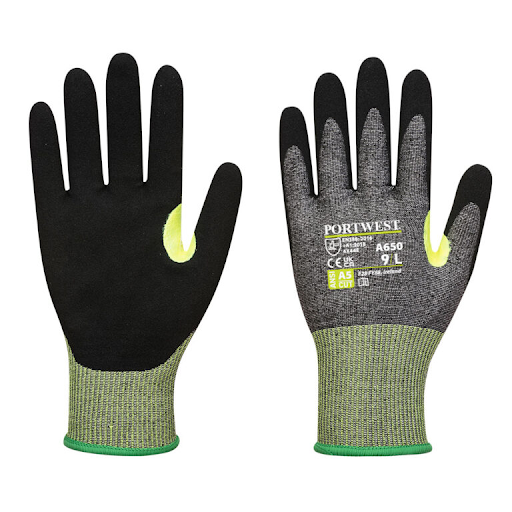 Last but not least, the Portwest A650 Cut Resistant Safety Gloves offer reliable cut level E protection with a nitrile foam coating for excellent grip. Reinforced thumb crotch ensures durability, while the breathable 15-gauge liner provides outstanding dexterity. They are touchscreen compatible and have a reflective label for increased visibility in low light. Plus, they offer protection against contact heat up to 100°C, and are made of high-performance materials for durability and grip. In addition, they are available in gray/black from XS to XXL, meeting EN ISO 21420, EN 388, EN 407, and ANSI/ISEA 105 standards.
Explore Portwest Safety Gloves at RX Safety
At RX Safety, we take pride in being an authorized dealer of Portwest safety gloves, offering a wide range of high-quality products that prioritize your safety. We understand that when it comes to protecting yourself and your workforce, there is no room for compromise. That's why we ensure that all our safety gloves meet rigorous industry standards, giving you peace of mind and confidence in your choice.
To explore the full collection of Portwest safety gloves, we invite you to visit our website. At RX Safety, you'll find a comprehensive range of Portwest safety gloves designed to elevate workplace safety to a whole new level. Take the necessary steps to safeguard your hands and enhance productivity. Your hands deserve the best protection, and RX Safety is here to provide it. If you have any questions, talk to our experts through our chat, e-mail us at service@rx-safety.com, or give us a call at +1 888 245 6638.
About Us:
Rx Safety is an American manufacturer of affordable prescription safety glasses and performance eyewear. A family-owned and operated business, with a state-of-the-art digital ophthalmic lab and the online store providing affordable, top-of-the-line prescription safety glasses, sunglasses, and performance eyewear on the market. All the safety glasses always meet or exceed the ANSI Z87+ standards for high impact, to be safe and secure while working in any kind of hazardous environment. Besides standard safety glasses, we offer a broad selection of prescription shooting and tactical glasses, prescription youth sports glasses, fishing, and motorcycle glasses designed and tested to meet our high standards. As an authorized distributor of Wiley X, Bobster, ESS, and BodySpecs, Rx-Safety.com offers a full line of prescription safety glasses straight from the manufacturer at wholesale prices.
Like us: https://www.facebook.com/RxSafety/
Follow us: https://www.instagram.com/rx_safety/
Subscribe us: https://www.youtube.com/user/RXSafetyVideos/
Retweet us: https://twitter.com/RXSafetyEyewear/
Contact Detail:
Company Name: RX Safety Glasses
Contact Person: Ryan Phillips
Email: Send Email
Address: 123 Lincoln Blvd, Middlesex
State: NJ 08846
Country: United States
Website Url: https://rx-safety.com/


Source: www.PRExhibition.com